Prospective Client: Chapman University
Category: UI/UX Mobile | Icons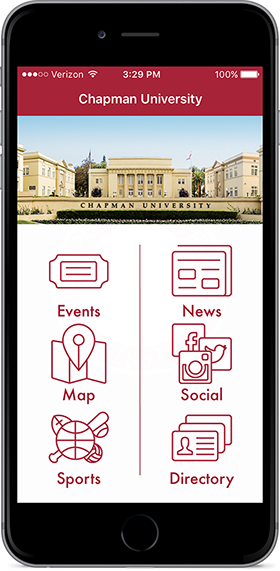 The Chapman App is a demo and is designed to help new and current students access more information about campus and student life in the palm of their hands. Whether you need to find a building on campus using the interactive map, need to see the daily news in your department of study or even check the score for your favorite sport, the app always keeps you connected.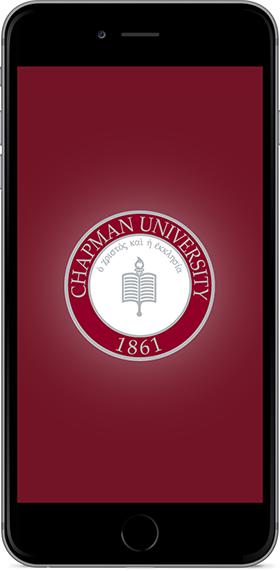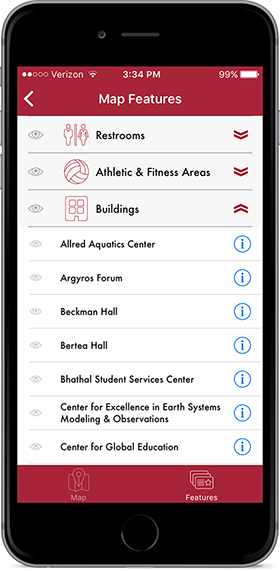 Campus Map is interactive and makes it easy to highlight certain location types such as restrooms, campus restaurants,
ATM locations and department buildings.
Get all of your school news in one organized place. Student News is broken down by school departments to make finding blogs and news easier.