Category: Branding | Menu
Haiku is sushi restaurant and bar that is focused on the details. A clean, simplistic brand and menu design was created for the restaurant and is designed to reiterate the traditional Wabi-Sabi "less is more" Zen values that are practiced by Japanese culture. The angular cuts on the top of the menus represent the sharp knifes and precision a sushi chef uses.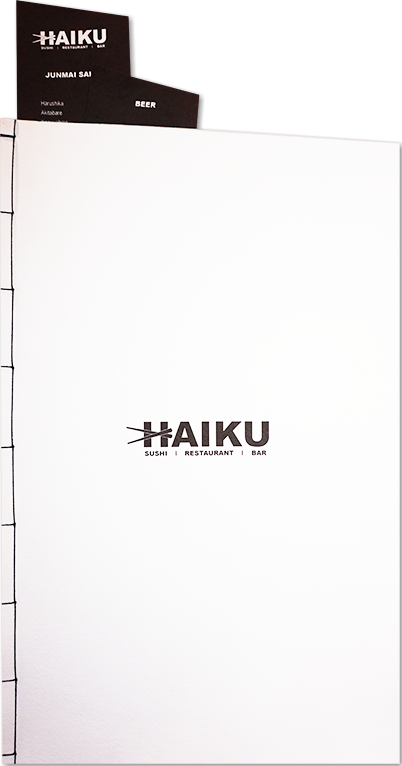 The drink menus slide out of the main menu and offer a long list of desirable wines, sakes, beers and spirits.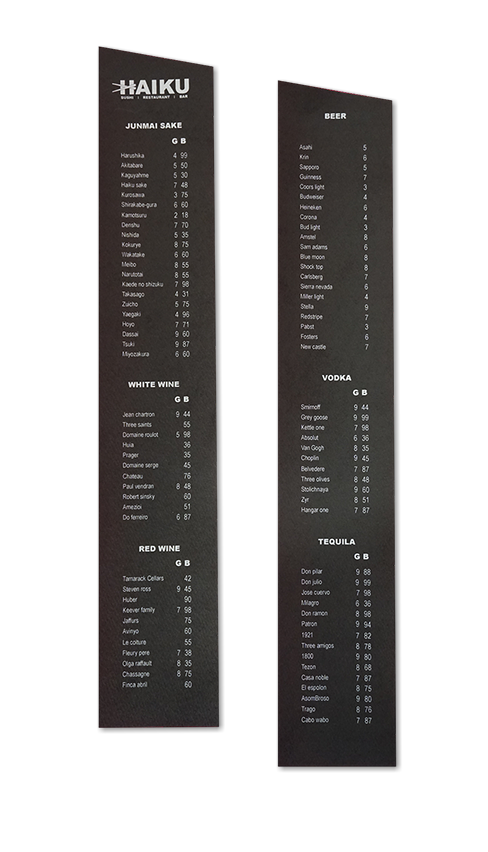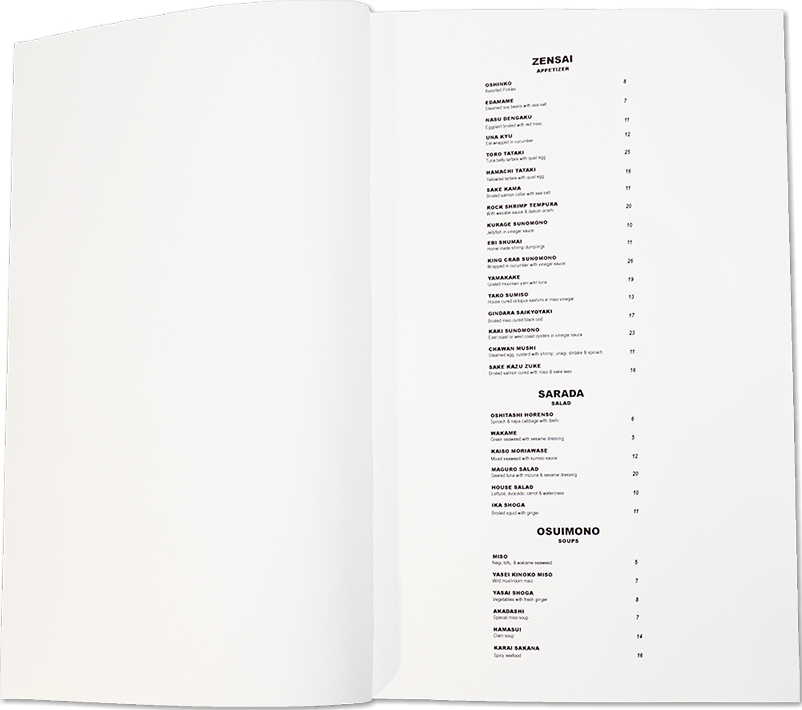 This menu is larger than most. It is intended to feel durable and is designed to be easy on the eyes, with the use of white space areas. The construction of the menu is done with Japanese side-stitch.